IP2 Proxy Manager
Fixed port forwarding settings
1.Start IP2 Proxy Manager
Detailed information on the top:
① Still Have - Remaining IP amount
② Local Proxy - Indicates the local Proxy address
③ Local IP - Indicates the local IP address
④ Account Information - Account username information
Tips: Please use IP2World Proxy Manager in non-mainland Chinese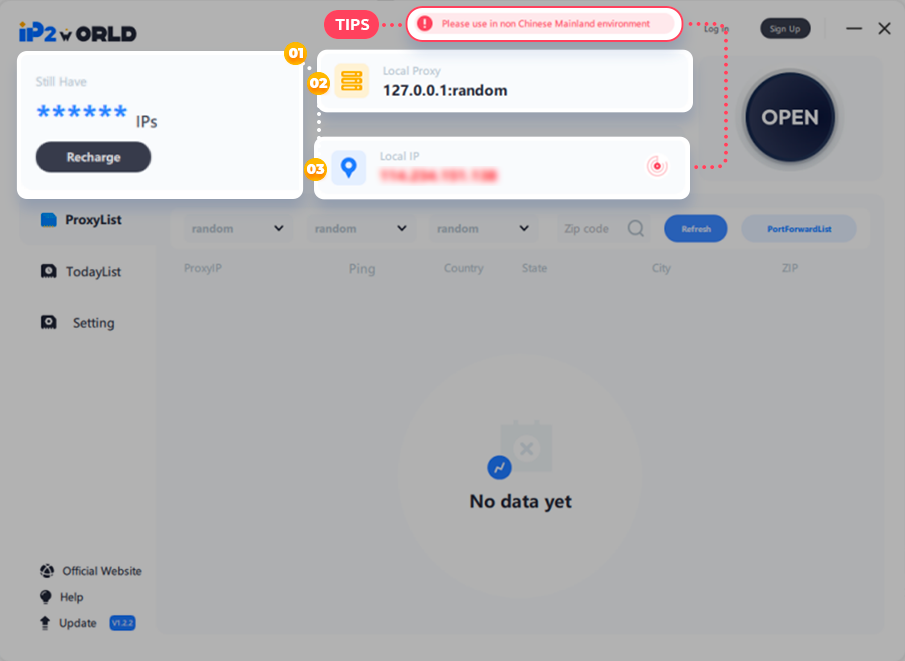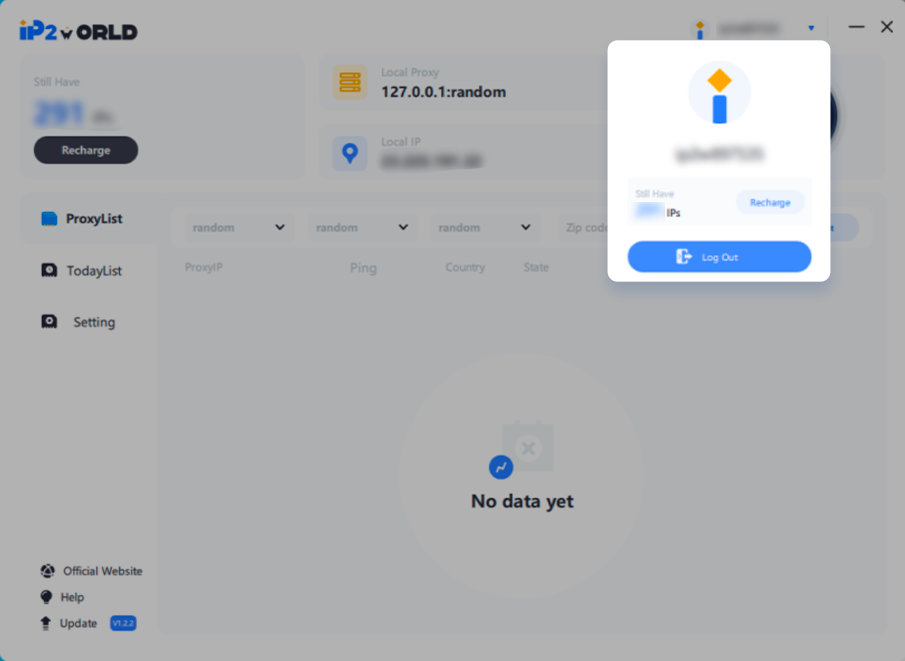 2. Log in to the IP2World proxy account and click "open" to get the proxy list
Support to select country/state/city Click "Refresh" to specify the proxy list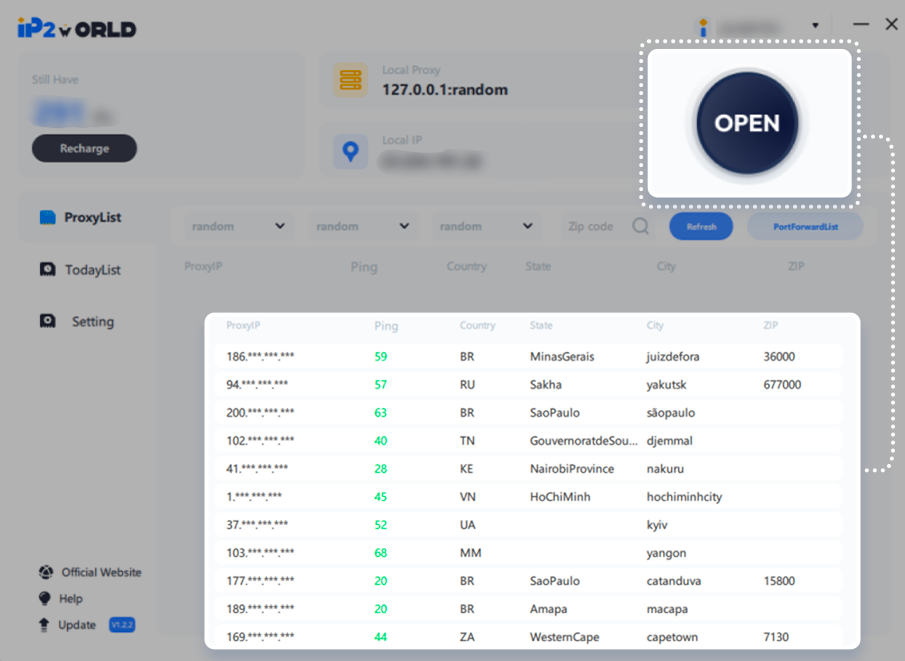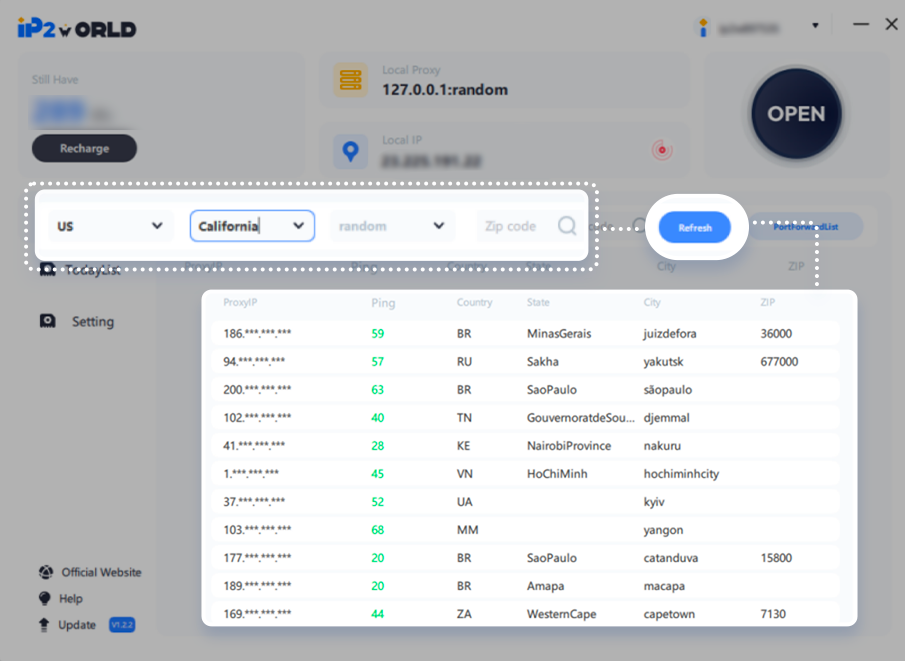 3. Right-click an IP address, click "Forward Port To Proxy", and select a port
4. IP Successfully bound, IP goes to "TodayList", support clicking to rebind port click "PortForwardList" check detailed proxy parameter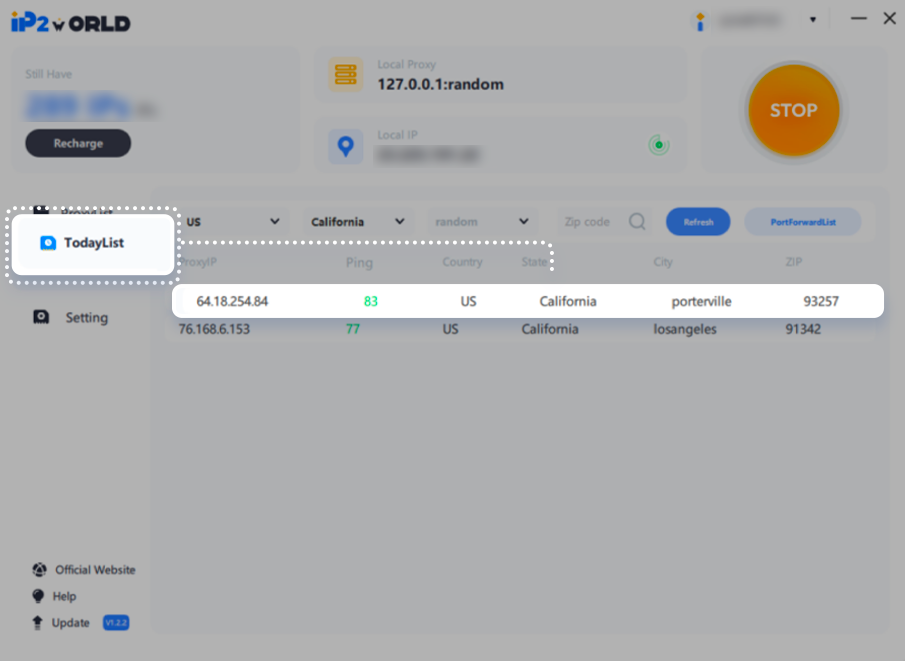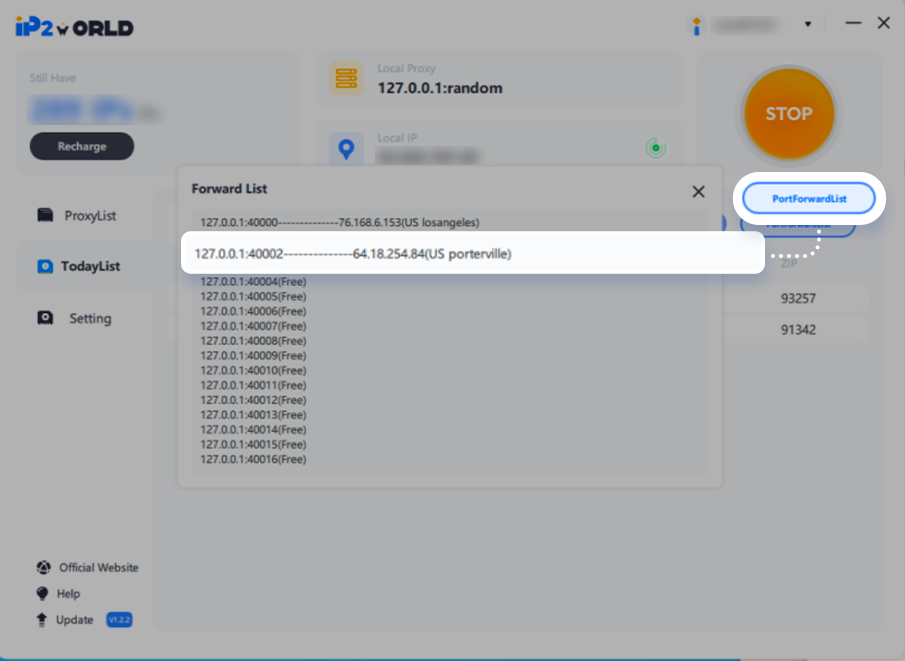 5. After the IP is bound to the port, you can configure the proxy to use
Proxy address: 127.0.0.1:40002 (IP:Port)
The export IP is: 64.18.254.84
6. We take the AdsPower browser as an example to configure the proxy
Click "New Profile" to create a new browser - Proxy type select "Socks5", enter the local proxy address and port - configure successfully, running browser, view the assigned proxy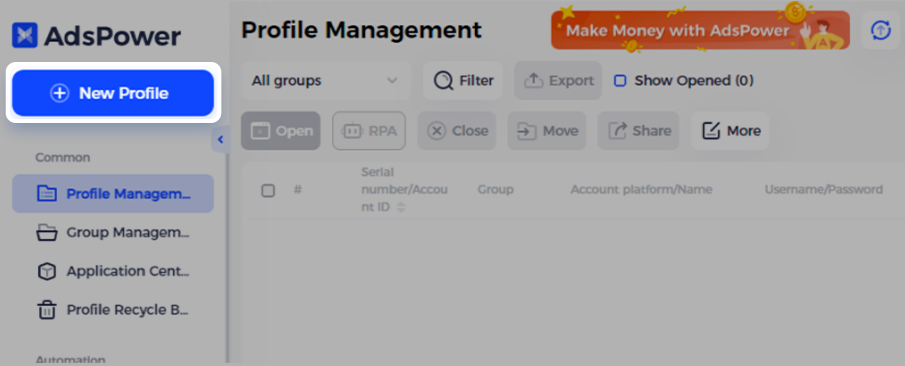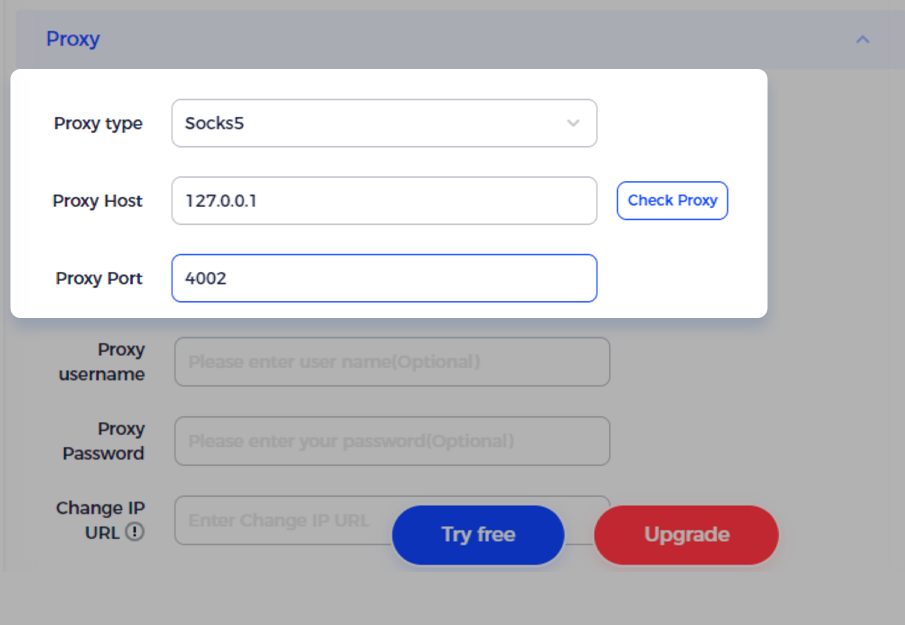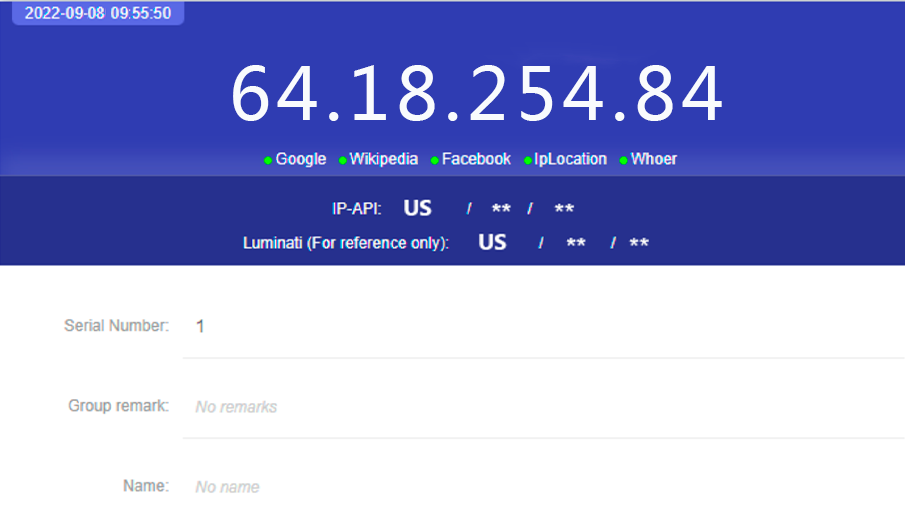 7. If you need to change the IP address of another country, re-select the country/state/city, click the refresh button to get the corresponding proxy list, and repeat the above operations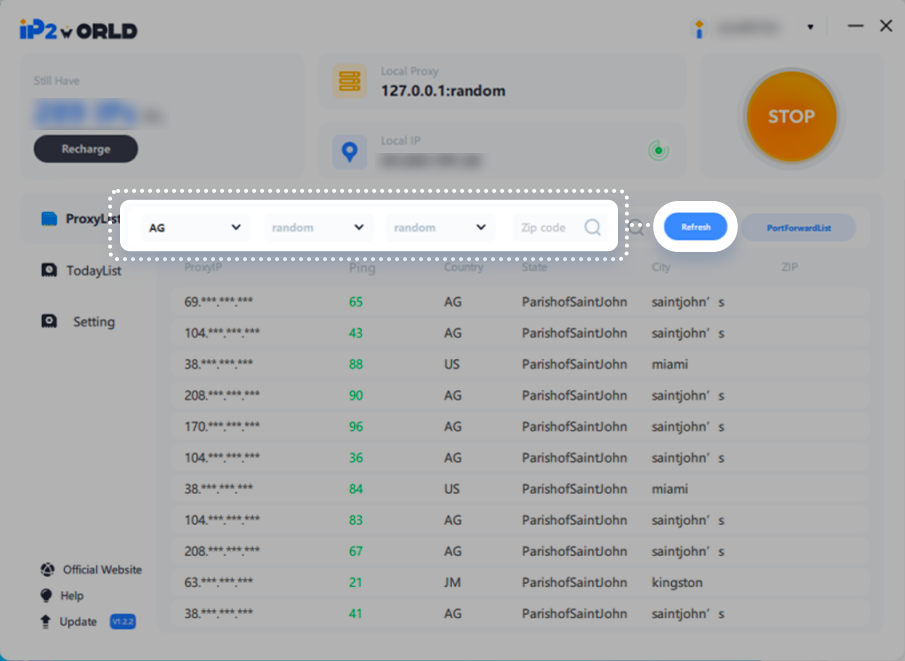 Multiple port forwarding settings
If you open multiple fingerprint browsers, you only need to configure multiple ports. Enter the local IP and port in the proxy settings of each newly created "Fingerprint Browser".
*The corresponding port value (check in PortForwardList), you can complete the setting.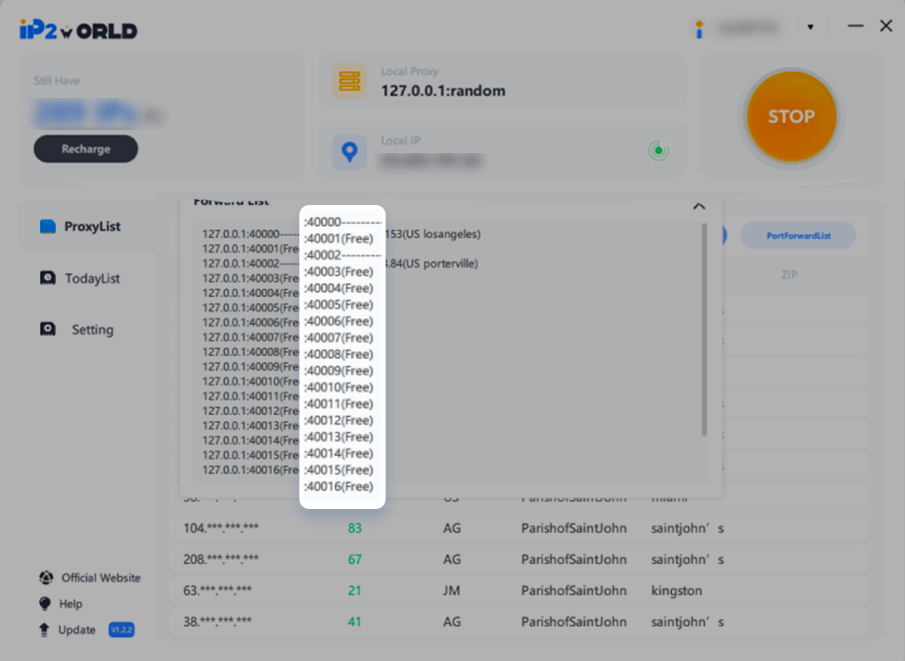 Global Proxy
Windows PC
IP2World Proxy Manager has to use on full global internet environment, even part is global still cannot work.
If you cannot connect to proxy on other software or browsers, please check your internet environment or use windows settings→internet proxy→manual proxy to test. Shown below:
Windows Internet Proxy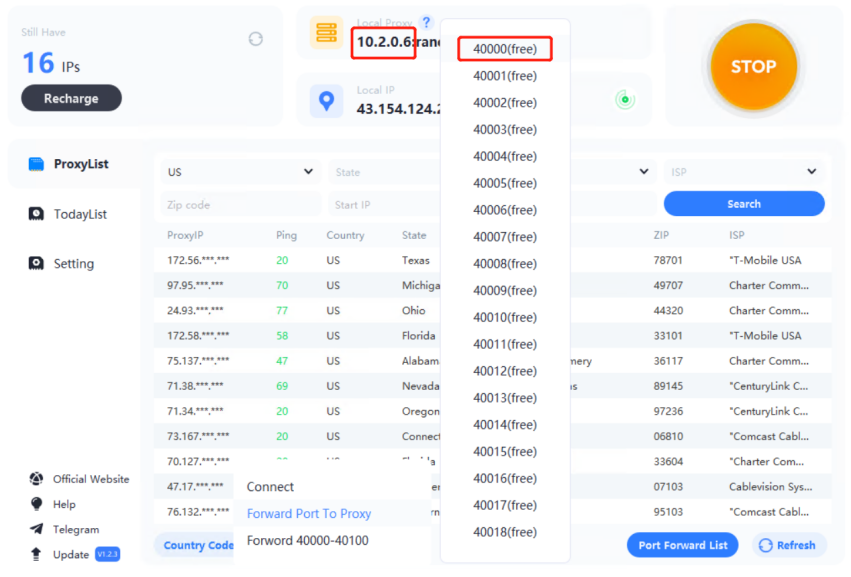 Step 1
Configure the IP2 Proxy Manager(In this example, 10.2.0.6 is PC's IPv4)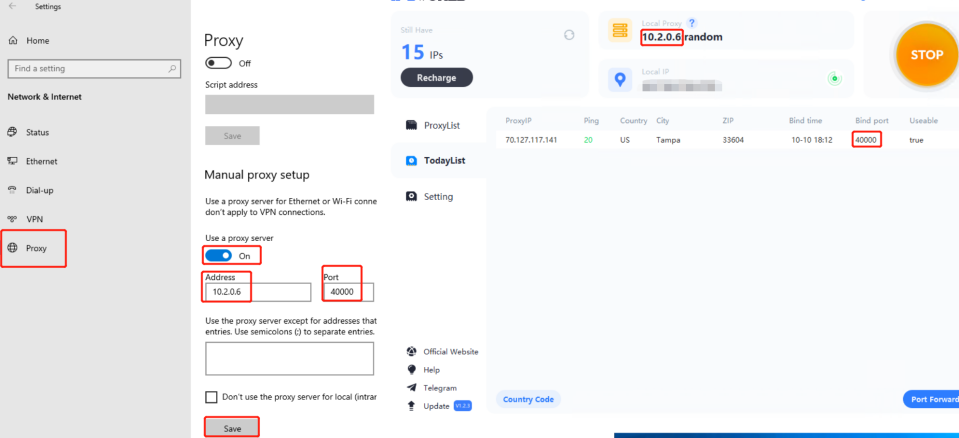 Step 2
Windows settings→Internet proxy→Manual proxy
Input PC's IPv4 and the port you bind, then click Save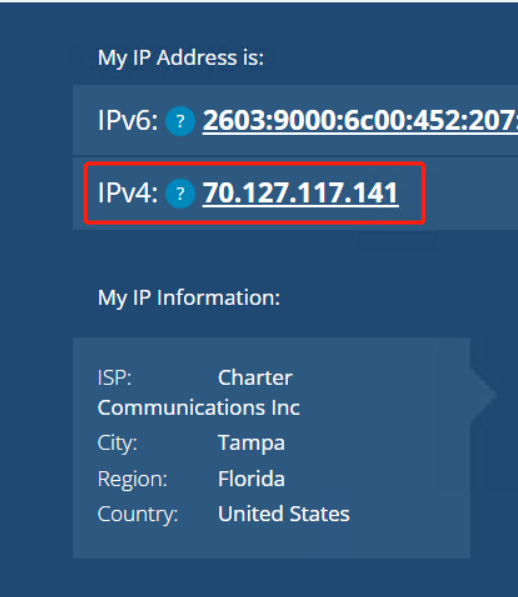 Step 3
Use an IP address website to test the present IP address
Note: If you cannot connect to a browser, try to turn off the internet proxy and STOP the IP2 Proxy. Then OPEN IP2 Proxy and turn on the Internet Proxy. And reconnect to the browser.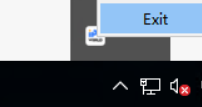 If other problems occurs, close the proxy manager by right-click the icon and exit then retry the above process.
If still cannot connect, contact customer service.
Android Devices
Note:Your mobile device should connect to the same Wifi of your PC(which already download ,configure and open IP2 Proxy Manager well), both mobile
and PC must be in the same Internet environment(Means that they must have the same
Local IP
Shown on IP2 Proxy)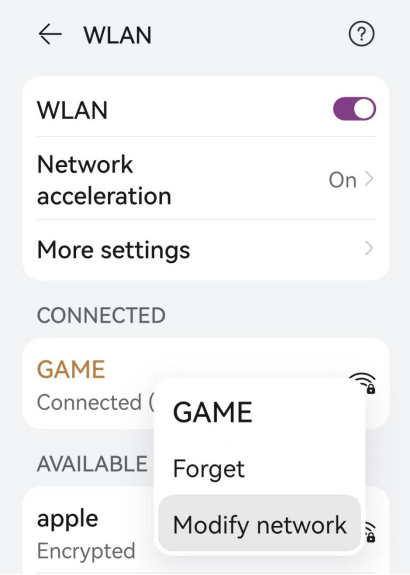 Step 1
Press the connected Wifi, choose modify network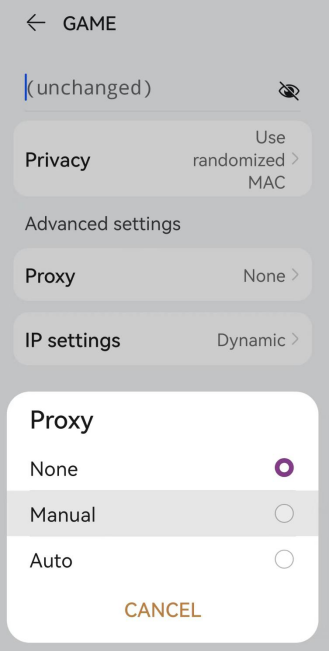 Step 2
Press Proxy, and choose Manual.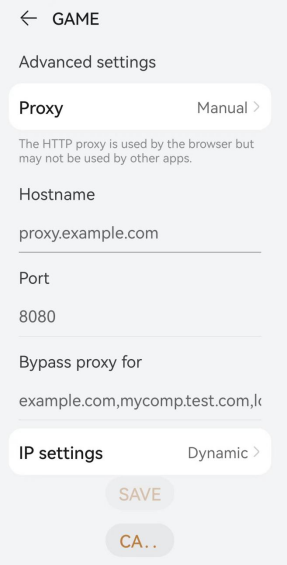 Step 3
Input PC's IPv4(Shown on IP2 Proxy Manager's Local Proxy, or you can find PC's IPv4 by win+R→cmd→ipconfig) on Hostname
and input the port you selected in IP2 Proxy Manager on Port area.
IOS Devices
Note:Your mobile device should connect to the same Wifi of your PC(which already download and configure IP2 Proxy Manager well), both mobile
and PC must be in the same Internet environment(Means that they must have the same
Local IP
Shown on IP2 Proxy)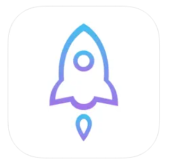 Step 1
Download and install Shadowrocket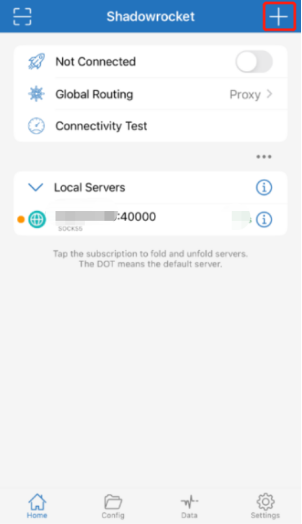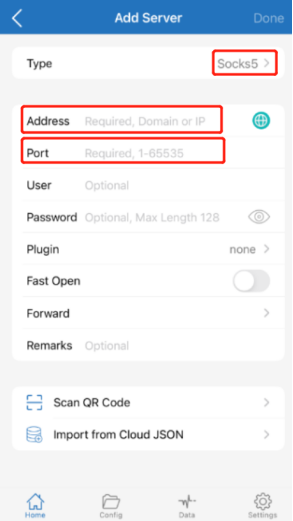 Step 2
Click + , choose the type of Socks5, input PC's IPv4(Shown on IP2 Proxy Manager's Local Proxy, or you can find PC's IPv4 by win+R→cmd→ipconfig)
and the port you bound in IP2 Proxy Manager(In this example image the port is 40000)